Moto Tassinari V-Force Delta 3 Reed Cage Valve system V315A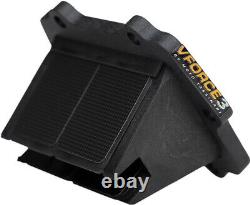 Delta 3 Reed Valve System. A larger flow potential provides better acceleration and more horsepower throughout the powerband. Crisp throttle response out of the corners. Composite material with rubber overmold reed cages provide longer reed life.
12-petal design with carbon fiber reed petals. Order one reed-petal set per reed block. Our dealership has a rock-solid reputation of providing excellent service, support, and satisfaction.
We pride ourselves on giving our customers the best service available, the best parts and accessories, and a staff that understands all aspects of our business. How do we stay small and sell big? It's simple: years of experience. At Apex Racing, our mission is to offer you the latest in parts and products, at the best prices, and with unparalleled service.
We pledge to use our best efforts to make your experience both beneficial and enjoyable. Once you give us a try, we're sure you'll be back for more!